Just a quick post to let you all know that Elemental Scraps has a huge Mega Bag that's FREE with a $10 purchase from Oct 3rd to the 5th!!

(the instructions for getting the free mega bag are on the add below)

Here's the best part... Pretty much the entire store is on sale as well!! Many of the designers have put their products on sale 35% off (or more) too!

ALL of my templates, INCLUDING the Commercial Use versions, are on sale until the 5th for 35% off too!

The October Mega Kit is in the store now too and it's SUPER cute!!!

Check it out!!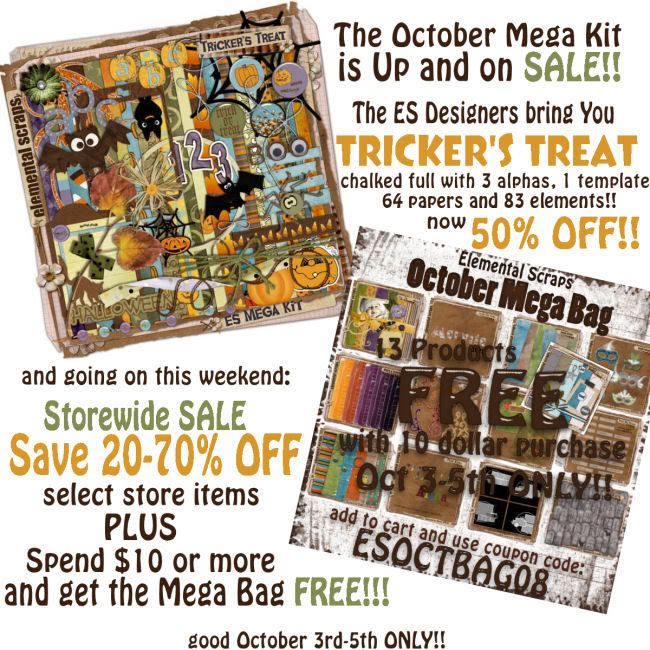 I have a brand new template set in the mega bag too!! It's the 12x12 version and I'll be putting the 8.5x11 and the CU versions in the store soon!
:)